Why The Spotify 2017 Wrapped Campaign Is Genius Level Marketing
Today I had one of those moments.
Those moments where you just lean back in you office chair and say "wow".
It's not that I had never seen marketing like this, but more the way it was structured.
For me, 2017 has been a year of being obsessed with 1-1 hyper specific content and marketing. I believe that making the consumer feel both valued and important is one of the major keys to running a successful campaign.
The Spotify 2017 Wrapped campaign hits all the right notes.
There are few reasons in particular I was so... to be completely honest, jealous of this campaign.
1. It's specific to every customer.
It creates playlists out of your top songs, AND curates a playlist of new music you might like.
That just makes you want to come back and listen to even more music.
The campaign uses your preferences, your likes, and spends the whole time talking about YOU.
Everyone likes to hear about themselves!
‍
2. It asks you to take action by quizzing you on what you listened too.
How well do you know what you've listened to over the past year?

Don't worry, Spotify was keeping track for you, but now you get to play a fun game!
This shows off the data that Spotify has about its listeners, about you, and gets you to interact with it.
‍
3. It reinforces your dedication to the product
It not only gives you information on what you've listened to over the course of the year but also in an oh so subtle way says " Look at all the entertainment we give you" by showing you the thousands of hours you've used their product.
4. It's brand centric and brand consistent.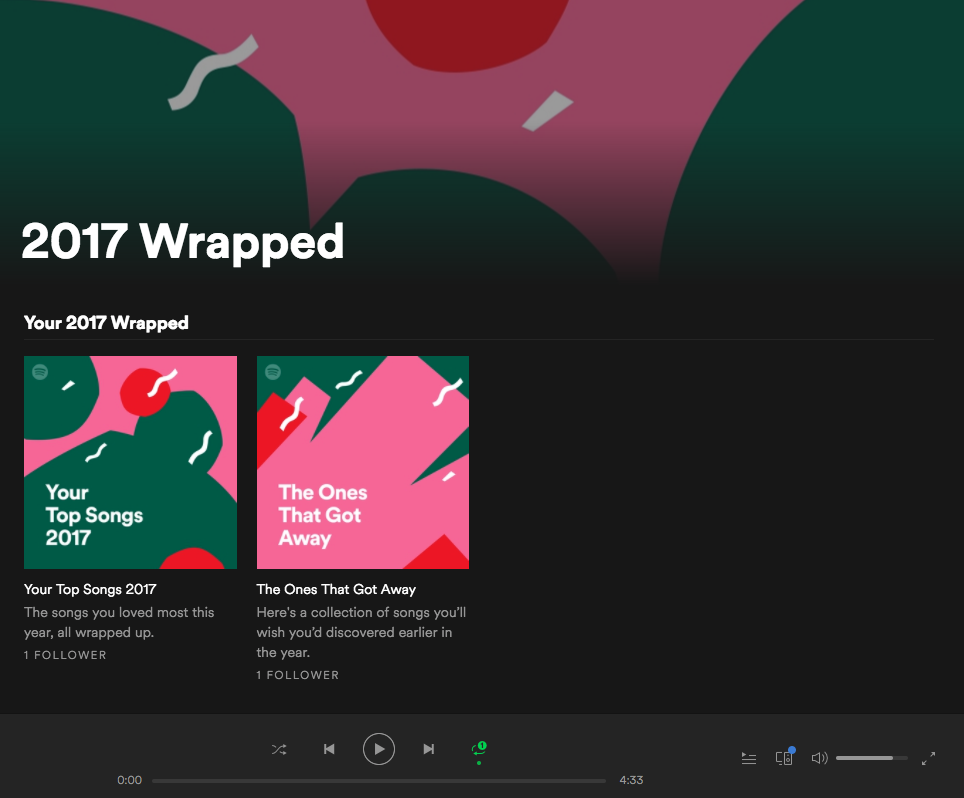 No matter where what device you're on, you're seeing carefully crafted Spotify branding, and you don't even need to see the logo to know that it's a Spotify experience.
‍
5. Most importantly - It sparks a conversation and creates massive organic reach online.
By showing the music you listened to and creating a clean infographic around it, the urge to show it is almost irresistible for the demographics that they dominate.
‍
This piece is short and sweet but I had to give my two cents on this.
Sometimes thinking like a product developer and less like a marketer can let your mind explore a little further. Spotify likely spent 1/1000 of the cost to make the website that creates the organic reach vs paying for the reach paid advertising.