Activate Games is a state of the art active gaming facility in Winnipeg that immerses players inside a real life, video game experience. Rooms with multiple challenges, screens, laser dodging, light up floor puzzles and more challenge players to use their minds and their bodies to collect points and have fun with their friends.
Avenue 4 was tasked with bringing that feeling of adventure and video game challenge to a mobile friendly website. As an added feature, players are able to view their scores in almost real time through the website.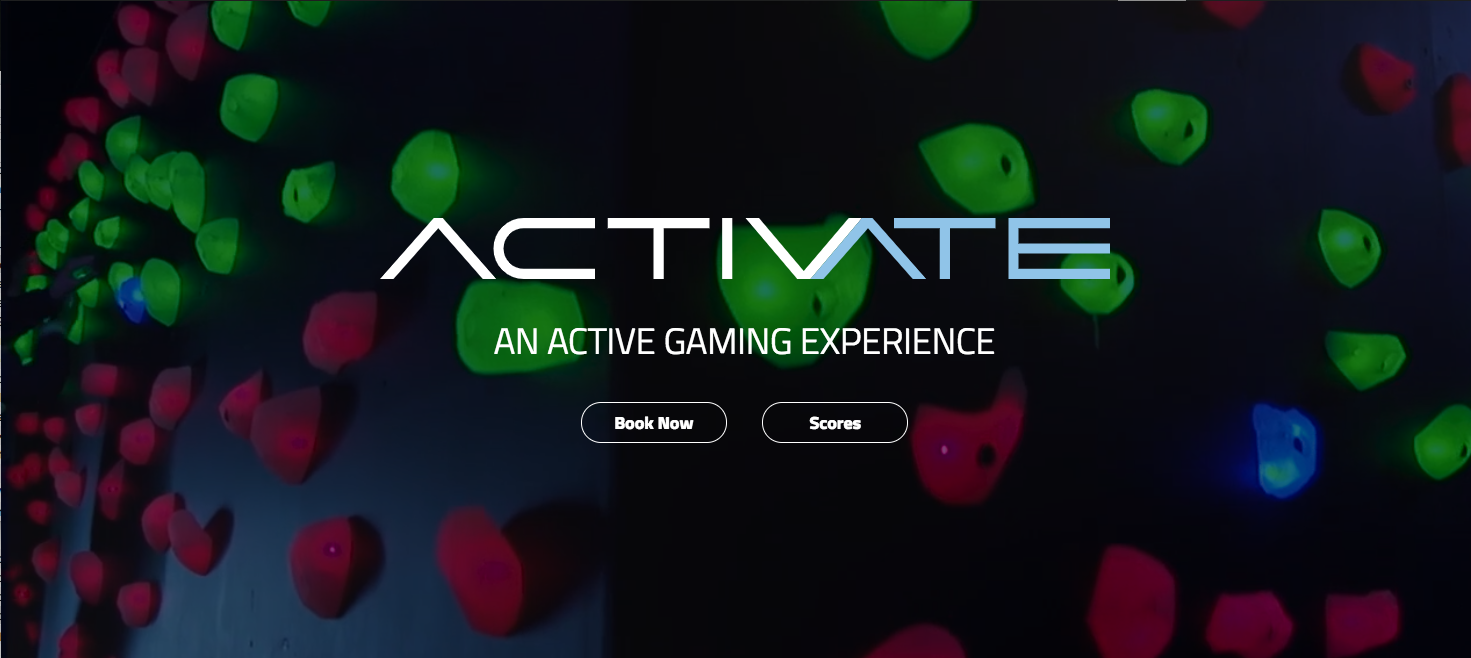 High Scores API
The team at Activate built their facility with original games, ideas, and a startup spirit. That meant that a lot of their games, systems, and processes are all brand new.
We had the opportunity to consult with them on how they would keep track of player scores in real time in their building, with each player being given an electronic wristband synced to their player profile to track scores and game completion.
The Avenue 4 team gave advice and guidance on the database structure required to make player score tracking fast and seamless. Then, our developers put together an extensible API to talk to the Activate scores database so players could impress their friends by showing them scores on the website. This was arranged in a leaderboard so players can compare their scores and challenge their friends.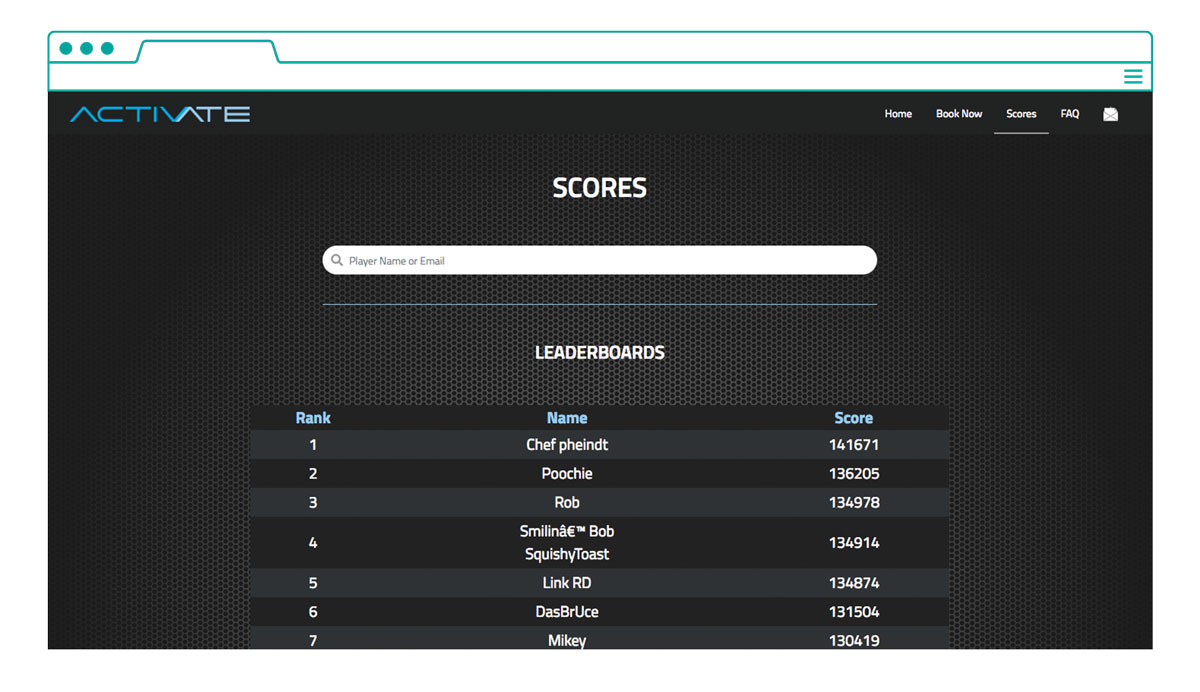 Each player can also track an 'Activate Score', which tracks which games and levels they've completed. This score is used by Activate to offer up rewards to players for achieving certain levels. Avenue 4 helped iterate on the score tracking system as Activate created games and tweaked their ideas for how players would earn points.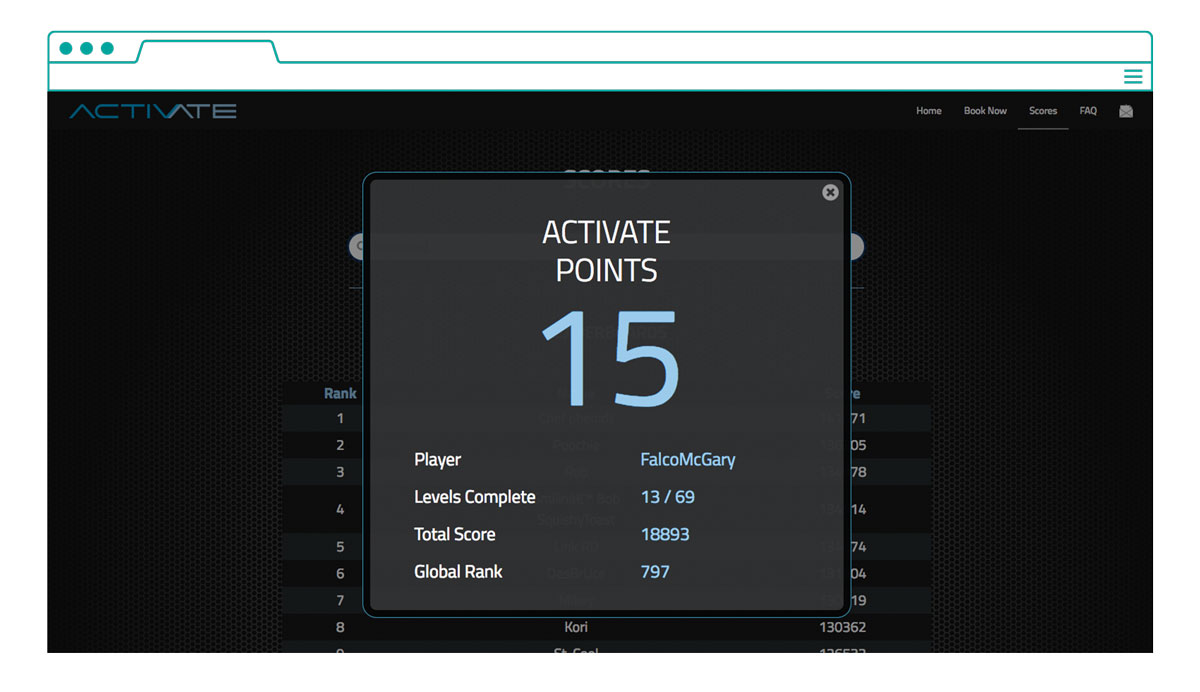 Play On
Working with the Activate games team to create a blazingly fast loading website and scores system API was a pleasure for our team. After the launch of the new Activate facility, our team tested the games out and had a blast trying to rack up high scores, working together to complete the challenges.
And we aren't the only ones impressed by Activate Games. In the weeks following the launch of Activate, hundreds of people have booked play sessions through the online booking integration.
If you're in Winnipeg, we highly encourage you to gather some friends and head to Activate Games to tackle their challenges.
"Avenue 4 is home to one of the most accommodating and easy to work with web development teams out there. They made the experience of creating a website for our new business a breeze and they quickly handled any special needs we had in a timely manner. If you've never worked with a media firm before Avenue 4 is a great place to start!" - Jeremy Darvill, Activate Games