When you're a premiere manufacturer of 100% North-American made, Bolts, Nuts, Screws and Rivets, you end up going to a lot of trade shows.
Leland Industries wanted a trade show booth that was well designed, durable, and could fold up small enough to make any jet-setter jealous.
We took their North American pride and beautiful blue hues and created a banner stand system that was modular, with multiple configurations that could fold up, slide around, and make the other manufacturers even more jealous of Leland.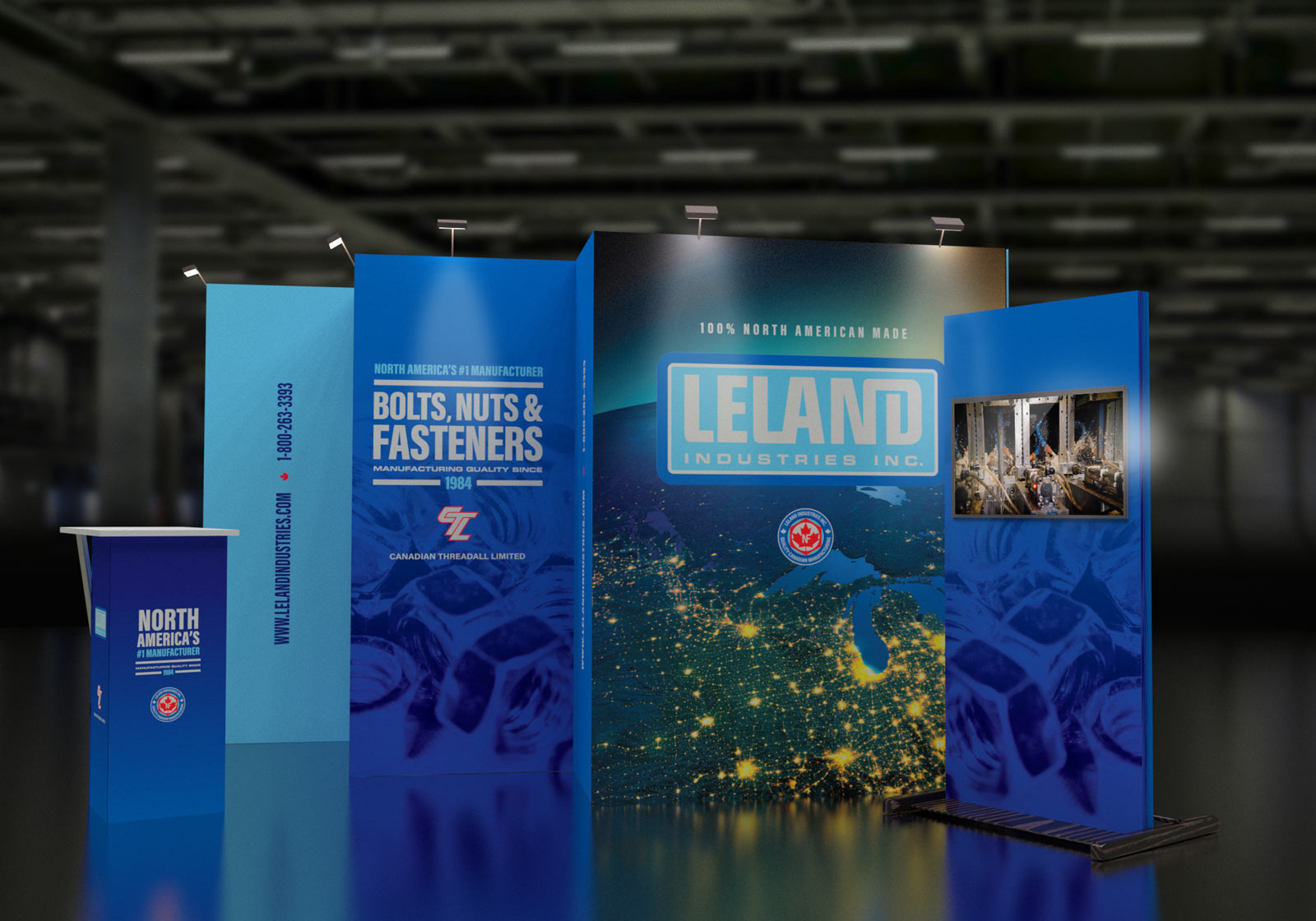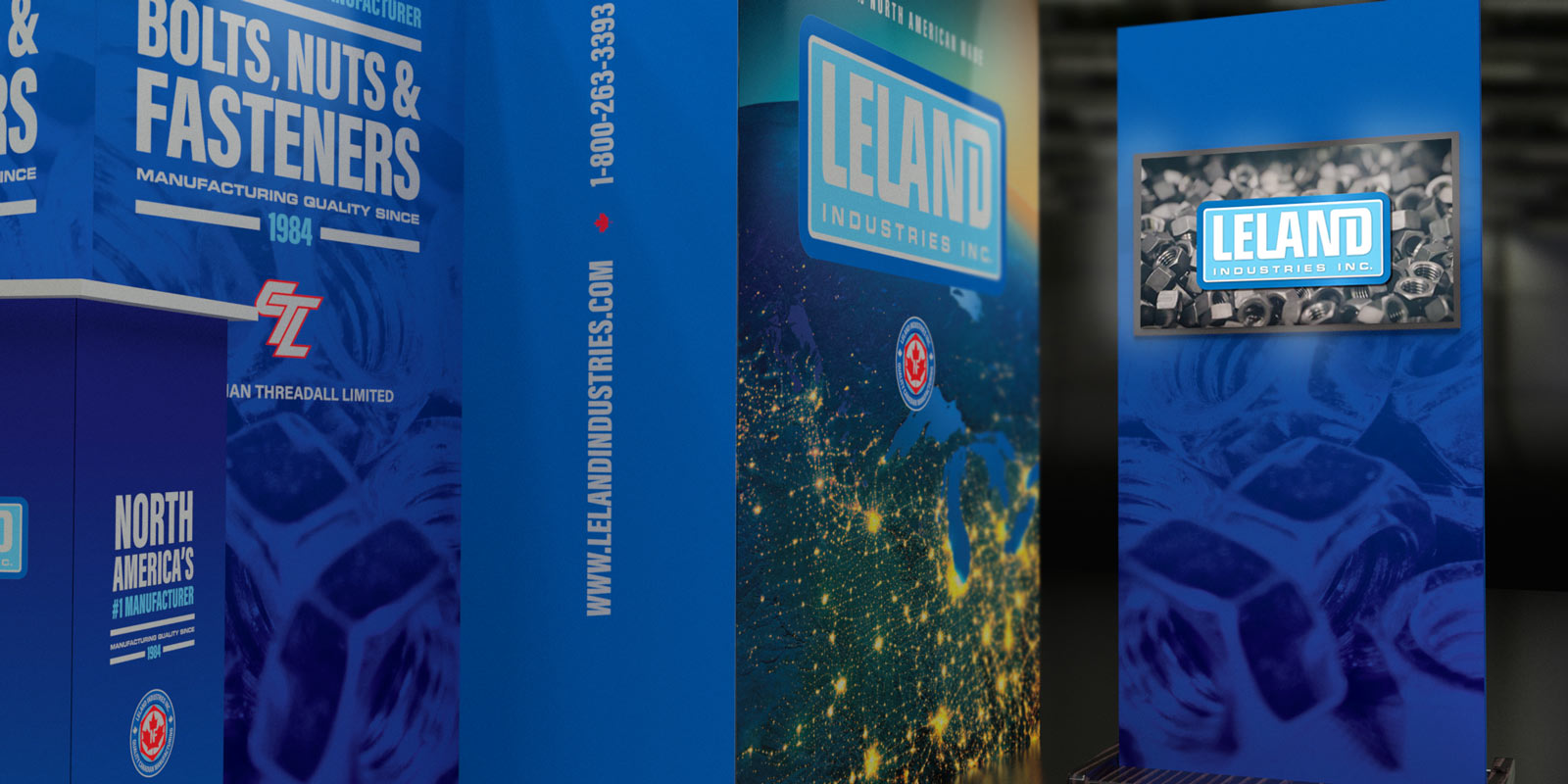 As a bonus, one of our intrepid designers, Darius, took it upon himself to dive into Blender to create 3D renders and models of the booth to show it off in different locations and configurations to help with setup.
We're growing our 3D rendering skills to help visualize marketing solutions and product showcases across home design, billboards, and more.
Looking for banners, booths, and materials for your next trade show?

Avenue 4 is ready to help!